Hair stick
Hand painted hairstick
This is my mini-me, the tiny version of me. And better than the pencils, spoons and paint brushes I used to wear in my hair, because others (not mentioning names) keep on losing hair ties.
This way you allways have a little friend with you, who wispers sweet little things in your ear.
Very very cool hairdo's are possible with hair sticks.
Not by me, i'm not very good with hair.
But making a bun with a hairstick is really easy: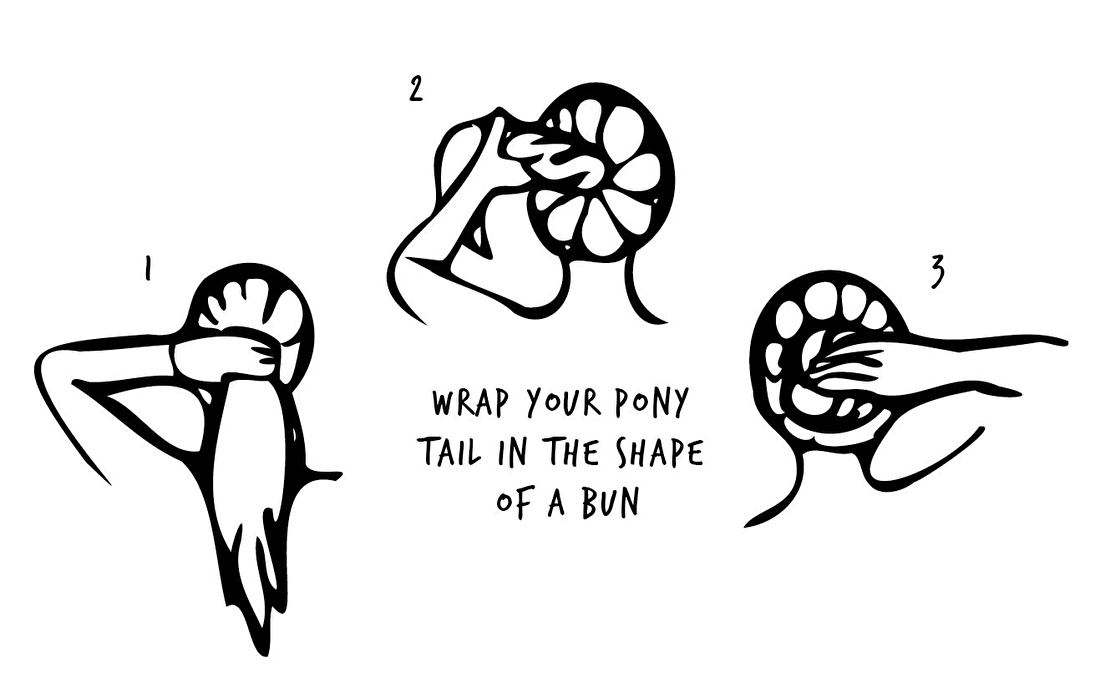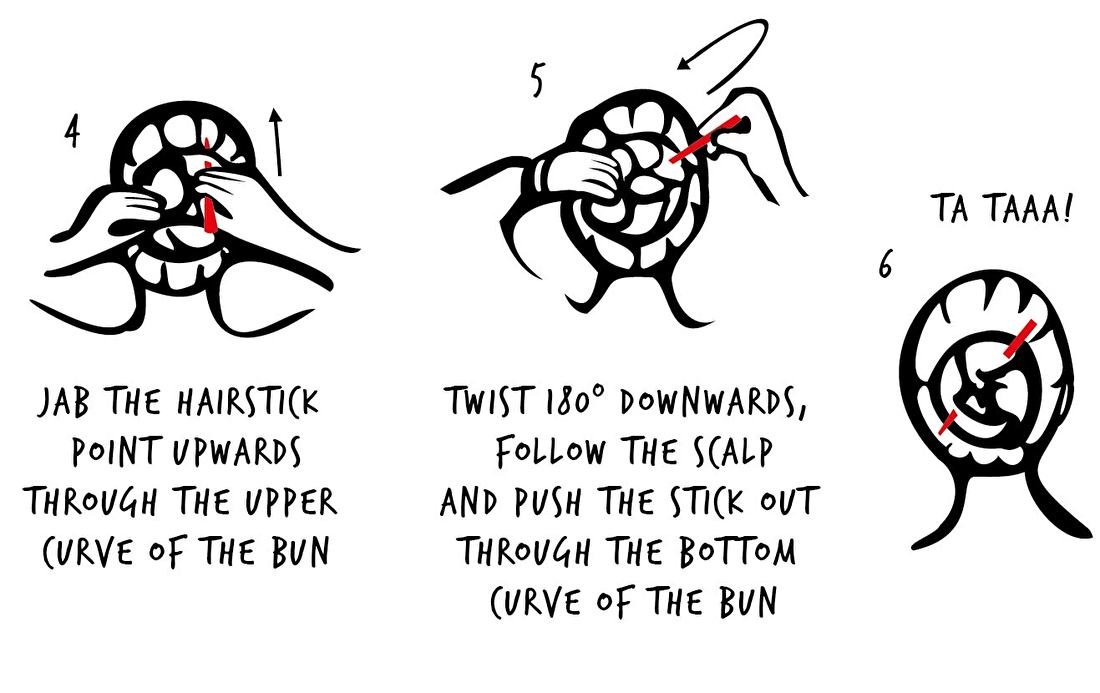 Materials:
Sanded bamboo, acryllic paint and furniture varnish.